OC Motorsport - Essex Ford Specialists
Specilaists in Ford Performance Tuning since 2007
Fiesta ST180 Tuning Packages
Check out our Tuning Packages for the New Ford Fiesta ST180
With Power Increases in various forms from 220bhp up to massive 320bhp and beyond,
We have the knowledge and experience to get what your looking for from your car in the most efficient and cost effective way.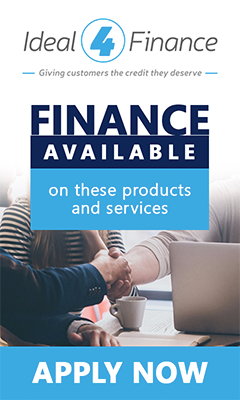 ST180 "PBC" OPTION AVAILABLE ON EVOLUTION CHIPS
REMAPS ALL STAGES!
What does "PBC" mean?
PBC is known as the "POP" "BANG" "CRACKLE" Remap, This option comes with any stage remap for your FORD FIESTA ST180 FOR ONLY £30.00! Remapping prices are from £249.
Already with EvolutionChips and want the upgrade? This option is at an additional charge of £79.99
Please Note our remaps are installed workshop only PLEASE CLICK HERE!
FORD FOCUS RS MK3 SCORPION EXHAUSTS
A range of exhasuts are now availble including SCORPION! Scorpions meticulous attention to detail and superior engineering skills put them at the very top in terms of construction quality and reliability. But the real difference is the way a Scorpion feels. No other exhaust feels like a Scorpion because no other exhaust is created with our passion and that's one thing which can never be copied. Scorpion's hand built systems not only give you real exclusivity, but added value too.
UPGRADE YOUR ST180 SUSPENSION WITH
GAZ SHOCKS
Gazzmatic International Limited manufactures a very extensive range of GAZ adjustable dampers and suspension kits for the road and motorsport market.
The units are hand built to the highest standards in our factory in the south east of England.
These products are available through a wide network of specialist outlets both in the U.K. and worldwide.
OCM SPEC FIESTA ST180 HEADSTUD & MAIN STUD KITS
NOW AVAILABLE
Specially made for OC Motorsport is our new Head Stud Kit for The 1.6 Ecoboost for serious clamping load (not stretch).An excellent addition to all serious engine builds.
Same Strength Spec as a Cosworth Big End Bolts!
Kits come in a box of 10 with nuts, washers and recommended torque settings.
Secure Payment

Credit card, cheque, direct debit, Paypal

Express Shipping

Royal Mail, UPS, TNT, Pickup point

Tel: 01268 906380

Monday to Friday from 9 a.m. to 5 p.m.